GUIDE TO PROTECT JEWISH STUDENTS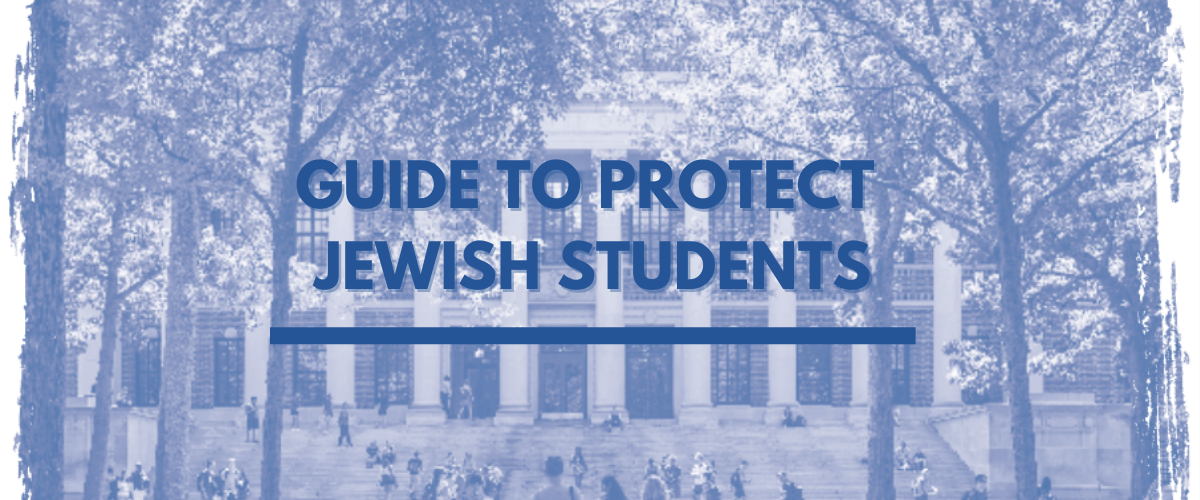 Alums for Campus Fairness' Guide to Protect Jewish Students outlines 50 of the most flagrant exhibitions of antisemitism that transpired in universities across the country over the past three years.
The report divides antisemitic occurrences into five categories, and includes concrete recommendations for steps alumni can take to combat this hate.
Learn how to effectively take a stand for Jewish and Zionist students by reading the report today.